Welcome to the website of French Bakery Christchurch.
French Bakery Christchurch are experts in French delicacies like croissants and pastries, and we delight consumers every day with a variety of products, from classic French recipes to restyled international best-sellers.
We've trained our bakers in the tradition and science of French bread baking, and our packers, storemen, sales reps, distributors and customer service team know the importance of handling our products (and our clients!) with extreme care and kindness.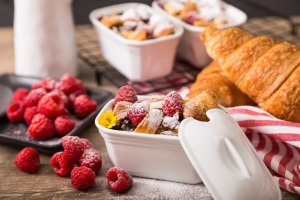 Croissant Bread and Butter Pudding with Dark Chocolate and Raspberries.
A decadent winter warming pudding.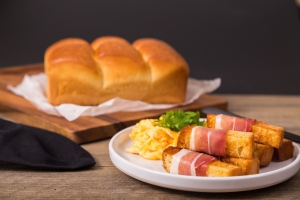 Brioche Lady Fingers with Scrambled Eggs
A fancy twist on an old favourite!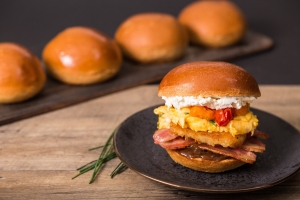 Brioche Bun Breakfast Burger
A fantastic twist on the classic Kiwi breakfast!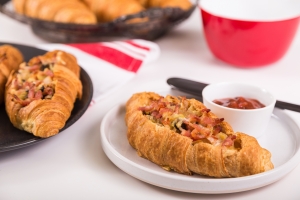 Croissant Breakfast Boats
These are delicious and so easy to make.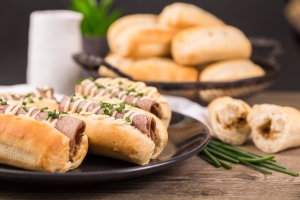 Gravy Rolls filled with Roast Beef and Horseradish Cream
Our take on a classic recipe.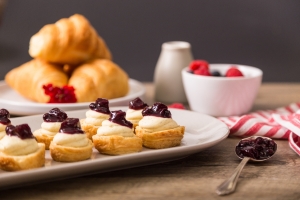 Croissant Crostini topped with Vanilla Bean Mascarpone and Berry Compote
An elegant party favourite.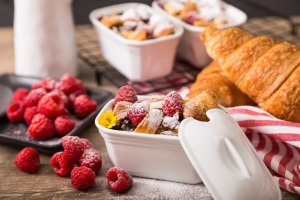 TESTING TESTING "Lorem ipsum dolor sit amet, consectetur adipiscing elit, sed do eiusmod tempor incididunt ut labore et dolore magna aliqua. Ut enim ad minim veniam, quis nostrud exercitation ullamco laboris nisi ut aliquip ex ea commodo consequat. Duis aute irure dolor in reprehenderit in voluptate velit esse cillum dolore eu fugiat nulla pariatur. "
Click here for the full recipe
John Doe
"Lorem ipsum dolor sit amet, consectetur adipiscing elit, sed do eiusmod tempor incididunt ut labore et dolore magna aliqua. Ut enim ad minim veniam, quis nostrud exercitation ullamco laboris nisi ut aliquip ex ea commodo consequat. Duis aute irure dolor in reprehenderit in voluptate velit esse cillum dolore eu fugiat nulla pariatur. "
JOHN DOE
Company name
John Doe
"Lorem ipsum dolor sit amet, consectetur adipiscing elit, sed do eiusmod tempor incididunt ut labore et dolore magna aliqua. Ut enim ad minim veniam, quis nostrud exercitation ullamco laboris nisi ut aliquip ex ea commodo consequat. Duis aute irure dolor in reprehenderit in voluptate velit esse cillum dolore eu fugiat nulla pariatur. "
JOHN DOE
Company name
John Doe
"Lorem ipsum dolor sit amet, consectetur adipiscing elit, sed do eiusmod tempor incididunt ut labore et dolore magna aliqua. Ut enim ad minim veniam, quis nostrud exercitation ullamco laboris nisi ut aliquip ex ea commodo consequat. Duis aute irure dolor in reprehenderit in voluptate velit esse cillum dolore eu fugiat nulla pariatur. "
JOHN DOE
Company name